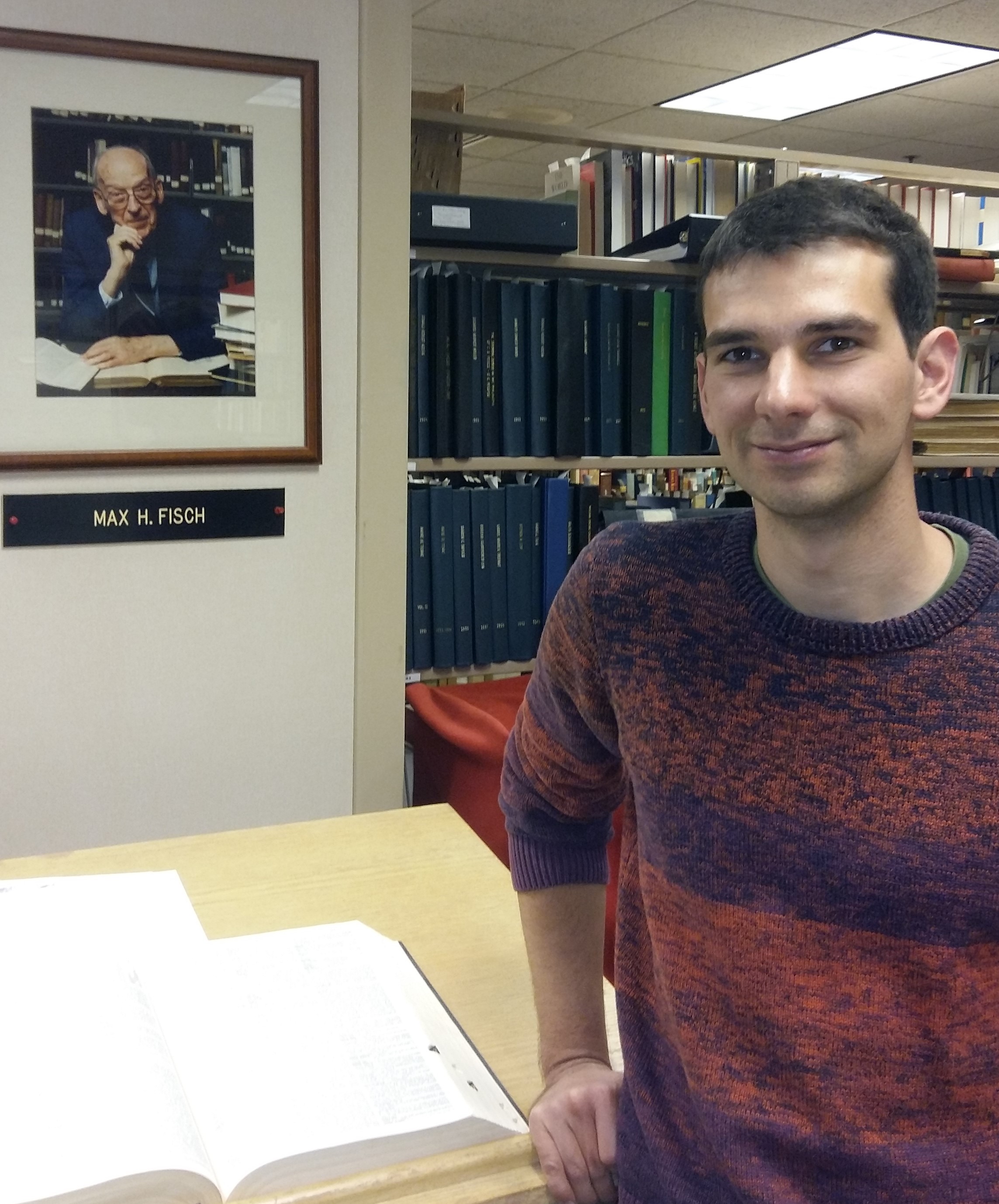 Aleksandar Feodorov is part of the Department of Literary Theory at the Institute for Literature at the Bulgarian Academy of Sciences. His debut book Pragmatism and Musement. Habit, Norm, Metaphor (2019) explores the philosophy of Charles S. Peirce and applies his semiotics to problems in the humanities and literary theory. Feodorov is a Fulbright Scholar: in 2019 he spent 5 months researching Peirce's aesthetics at the Peirce Edition Project (IUPUI), where he was personally invited by Prof. André De Tienne. Feodorov is also translating Peirce's works into Bulgarian. His main interests are in philosophy (classical American philosophy and pragmatism), semiotics, the history of ideas, and literary theory.
Selected Publications:
The Esthetic Grounding of Peirce's Philosophy. (2019) // In: Ivan Mladenov and Aleksandar Feodorov (eds.), Non/Cognate Approaches. Relation & Representation. Sofia: Paradigma, 115 – 126.
Peirce's Garden of Forking Metaphors. (2018) // Sign Systems Studies 46(2-3): 188 – 215.
Interpreting Things: Peirce's Pragmatism and Semiotics. (2018) // In: Teresa Dobrzyńska and Raya Kuncheva (eds.), The Thing. Conceptual and Cultural Aspects. Sofia: Boyan Penev Publishing House, 47 – 68.
Habit beyond Psychology. The Evolution Of The Concept. (2017). European Journal of Pragmatism and American Philosophy IX-1. <https://journals.openedition.org/ejpap/1007&gt.
---