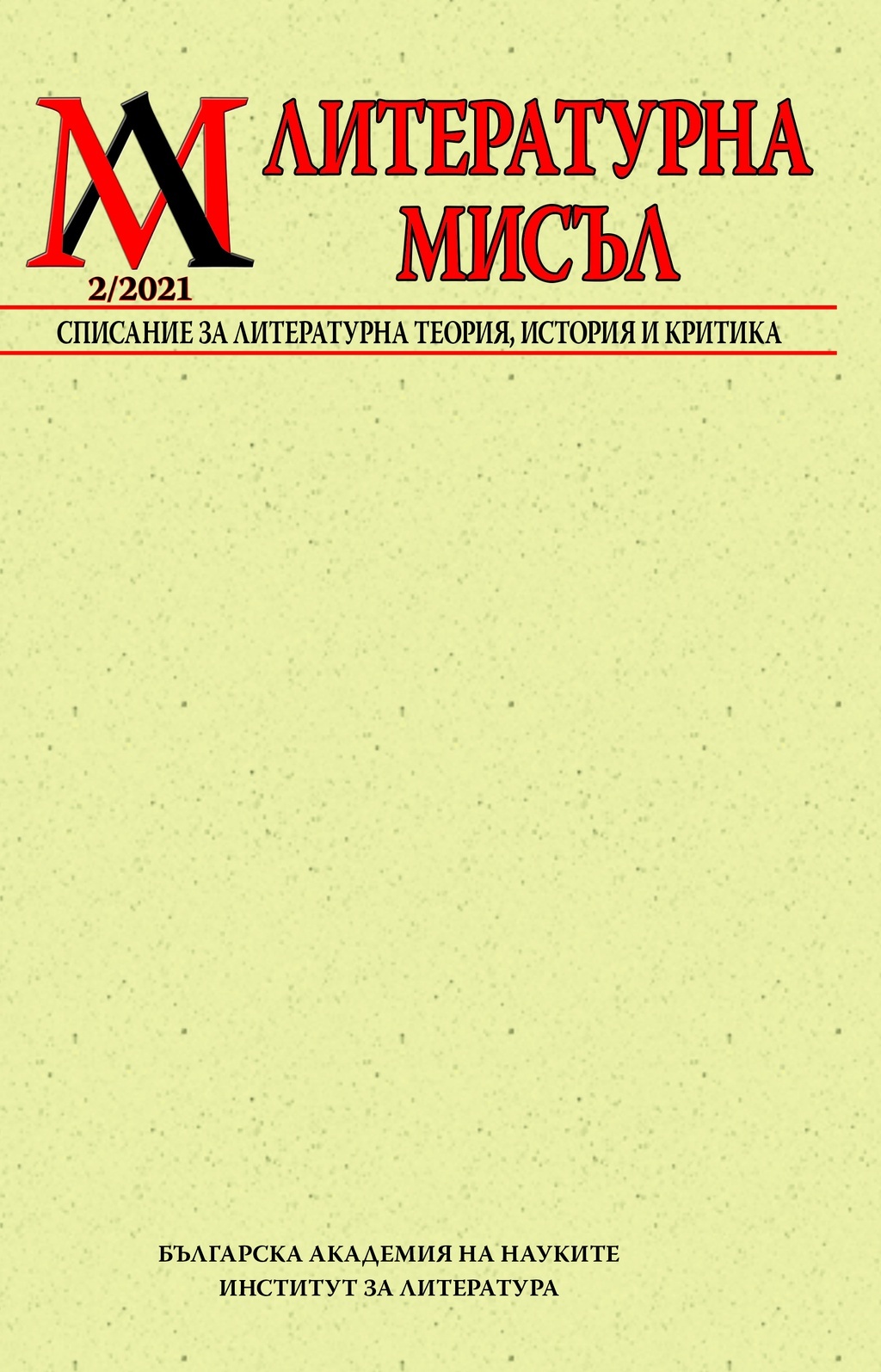 Literaturna Misal [Literary Thought] has been published by the Institute of Literature at Bulgarian Academy of Sciences since 1957. It is one of the most respectable literary periodicals and is the only Academic journal of literary theory, history, criticism, and comparative studies. Literaturna Misal seeks the crossroads, where different conceptions and scholarly approaches meet or face each other. It keeps a close watch on the topical debates in literary studies, and tries to offer alternative directions and approaches.. For this reason, numerous articles, published during the years are "beyond the leading paradigm".
The journal encourages and stimulates interdisciplinary researches. That is why the Editorial board makes efforts to widen the interest in regional problems of the culture and especially – the interest in the multicultural characteristics of the Balkan countries and nations. The achievements of different literary schools all over the world have been presented to the Bulgarian scholars by Literaturna Misal. The journal pays special attention to the literary attainments in the countries of Eastern Europe and seeks to present them thoroughly. By virtue of that, there are several special issues devoted to Czech, Polish, and Hungarian literary researches. Abiding by its own traditions, Literaturna Misal continues to publish many articles and chapters of books, translated from English, Russian, French, and German languages. As a methodological arbitrator, the journal has been called upon to be a moderator of several contemporary debates, in which it has tried to balance among different contradictory positions.
The Editorial board shares the opinion that the journal should always try to challenge the traditional literary conceptions and generalizations of all kinds. This is the general principle in many articles, focused both on traditional and modern literary problems, which scrutinize the processes in the field of humanitarian knowledge and the motives of different methodological positions. In this way, the journal enriches the Bulgarian humanitarian studies and opens up broad vistas to new methodological and theoretical researches.